Are you running a cafe or restaurant in Malaysia?
If you are, read on.
It's been 6 months now since the MCO (Movement Control Order) was imposed in Malaysia due to the COVID-19 pandemic.
And 2020 has been hard on businesses, especially small businesses.
We're currently under the RMCO (Recovery Movement Control Order) until 31 December 2020, BUT, strict movement restrictions are now happening in some parts of Malaysia due to the rise in COVID-19 cases.
In fact, CMCO has already been imposed in KL, Selangor, and Putrajaya from October 14 – October 27.
As a business owner, the best thing you can do now is the prepare your business for any sort of MCO?
But WHAT can you do?
Learn from these 5 F&B businesses that survived the MCO now!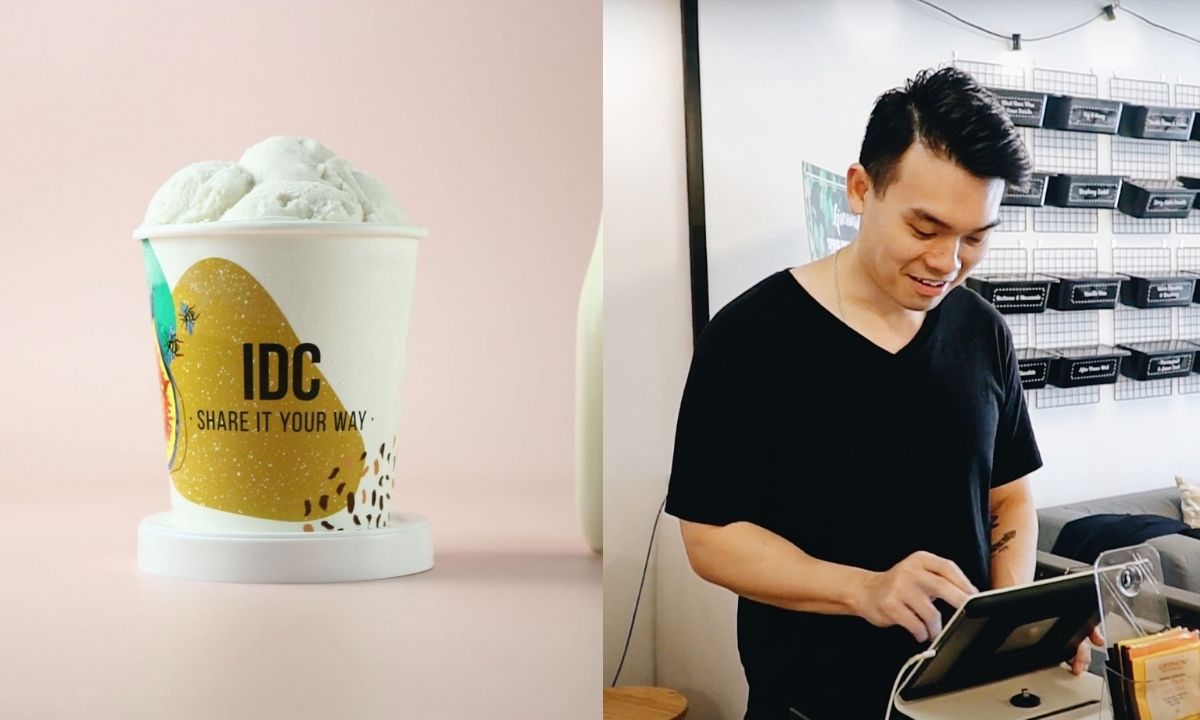 "The first word that came to my mind (when the MCO was announced) was actually COST, what this MCO will cost us, because of the overhead." – Darren Tan, IDC KL Co-Founder.
IDC KL (Ice Dreams Cafe) is a neighbourhood ice cream cafe in Damansara Kim, Selangor.
And since the MCO started, they faced:
a drastic decrease foot traffic

manpower worries
"It's my responsibility to make sure they (IDC KL staff) are okay for the rest of the MCO period" – Darren Tan.
To overcome these issues, IDC KL decided to enable the Beep Delivery food delivery feature on their StoreHub POS system to help generate sales and to keep their staff on payroll.
This enabled them to run their own food delivery service without having to pay the up to 35% commission fee that major food delivery marketplaces charge.
And since then, customers who weren't able to travel to IDC KL due to the MCO were able to order the ice cream they love.
This is turn helped IDC KL achieve 2X AOV (average order value) during the MCO period.
This was an amazing feat because at the time, many F&B businesses saw sales drop 80% to almost 100%.
Watch this webinar to see how IDC KL survived the MCO with food delivery.
Order from IDC KL now: idc.beepit.com
Our IDC KL recommendations:
Musang King Durian ice cream

Kapiti brand Fig & Manuka Honey ice cream
2. Kinme Sashimi & Grill Bar restaurant on surviving a 90% drop in sales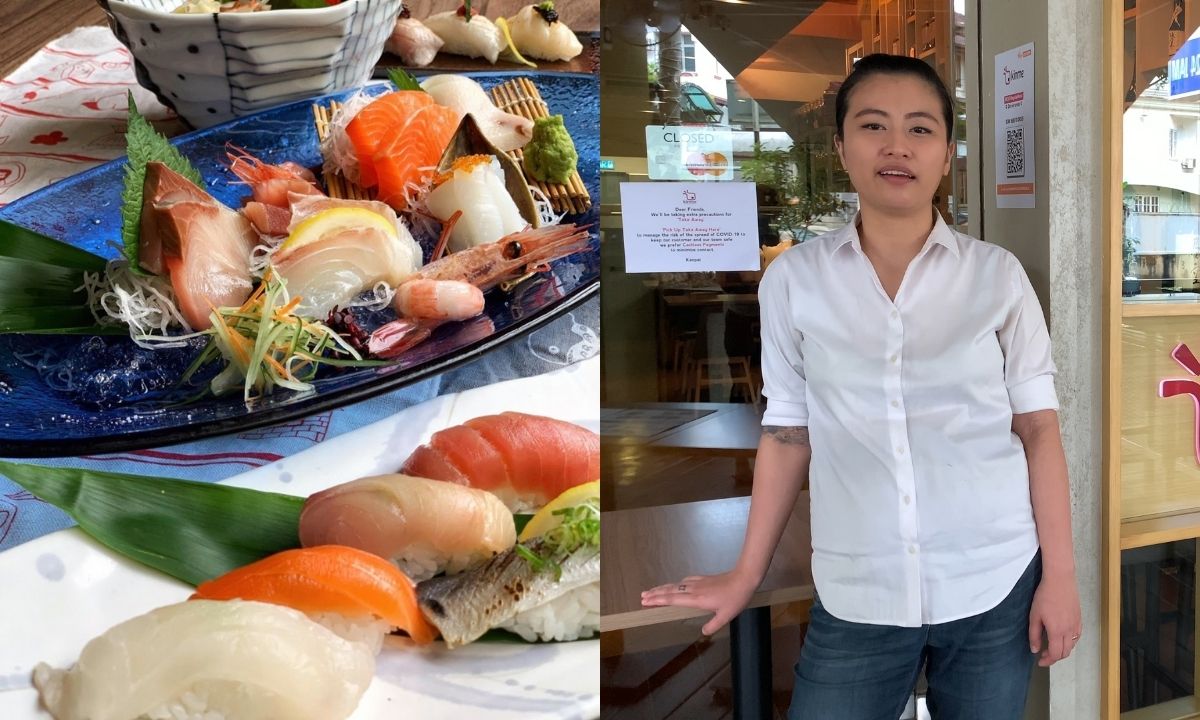 "For us this is super important because it means we can put through an entire order and push it out with zero contact with our customers." – Raquel, Manager of Kinme Sashimi & Grill Bar
Kinme Sashimi & Grill Bar restaurant is located in Bukit Damansara, Kuala Lumpur.
They're a local favourite known for their authentic, affordable, and super fresh Japanese dishes.
And when the MCO was imposed, they saw an immediate 90% drop in sales!
However, with health and safety taking precedence over the love of food, many customers were not able to dine-in at their restaurant during the MCO period.
So like IDC KL, Kinme also decided to work their way through this problem.
If customers weren't able to safely go to them, Kinme would go to their customers instead.
Watch this quick video as Kinme shares their story on how they offered a safe and easy way to order food from them.
Order from Kinme Sashimi and Grill Bar now: kinmerestaurant.beepit.com
Our Kinme recommendations:
Unagi Kabayaki Don

Sake Teriyaki Bento
3. Pokok KL on their ingenius idea to offload surplus inventory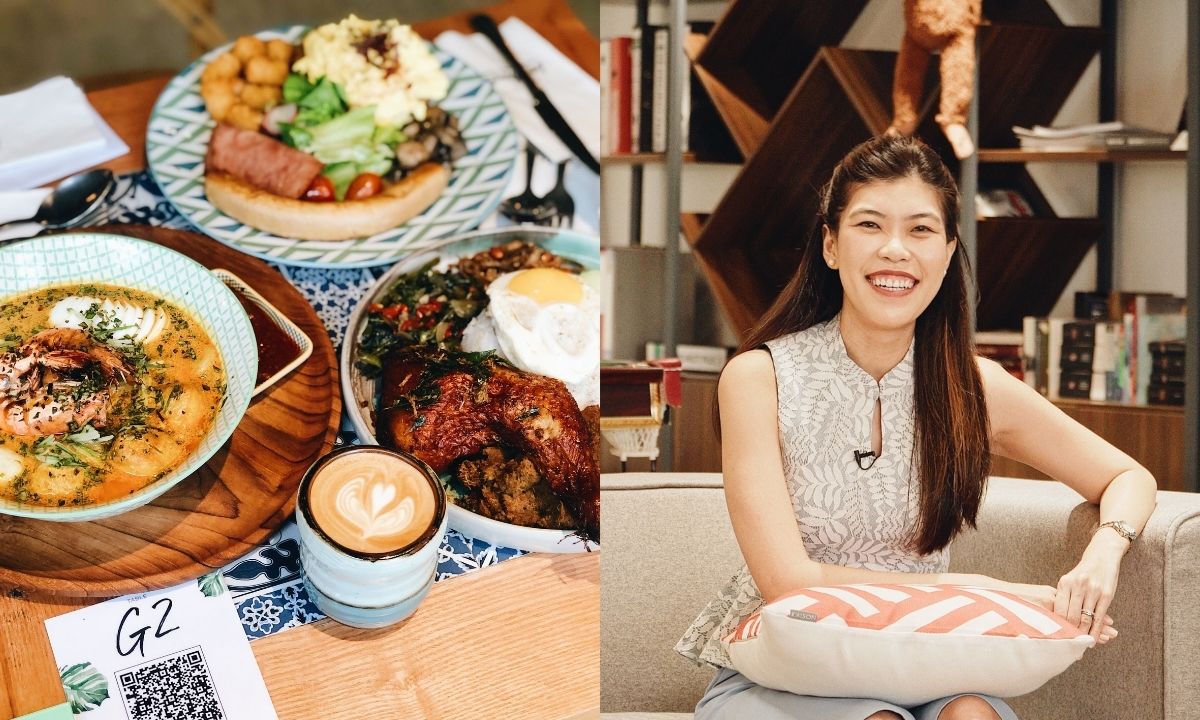 "Always remember that the person to look after when you open a business is not yourself, it's the people that you have as your team." – Datin Christine Bong, Pokok KL Co-Founder
Pokok KL is a beautiful glasshouse cafe that is one of the trendiest food places in Petaling Jaya, Selangor.
Foodies throng the cafe for their all-day brunch dining options, which include the Signature Chili Padi Pesto and Nasi Lemak Bomb.
The MCO gave them a lot to deal with, according to Datin Christine.
"Basically the whole team pivoted and we changed from becoming a dine-in store, to an online store and then we also started selling groceries." – Datin Christine
One issue that Pokok KL faced because of the MCO was excess inventory.
They had ordered too much food for a particular weekend, not being able to foresee that the MCO would happen.
But what Pokok KL did to address this issue was really clever.
They sold their inventory as groceries on their online food delivery shop!
Not only that, Pokok KL implemented a number of initiatives and features to increase sales and return customers.
They offered Beep QR Order for safe and contactless ordering when dine-in was finally allowed, and they activated a cashback loyalty program, Beep Cashback, to encourage their customers to keep coming back.
Order from Pokok KL now: glasshousecafe.beepit.com
Our Pokok KL recommendations:
Baked Farm Nasi Lemak Bomb
4. Tray Cafe on reaching their regular customers
It was really a means of letting our regulars have the option of having our food delivered to their homes. – Victor Yap, Tray Cafe Founder
A quaint, hidden gem in Plaza Damas, Kuala Lumpur, Tray Cafe has been around for 7 years and counting.
They're well-known for their delicious variety of desserts like their flourless brownies, sugee slice, and scones.
Business was not the same for Tray Cafe since the MCO started.
Times were uncertain.
But what was clear, and still is clear today, is the fact that Tray Cafe really cares about their connection with their regulars.
So although they never tried food delivery as an option before, this time they did so that their regulars could continue to enjoy their go-to Tray Cafe treats from the safety and comfort of home.
Order from Tray Cafe now: traycafe.beepit.com
Our Tray Cafe recommendations:
Avocado Open Sandwich

Falafel Burger
5. Jaslyn Cakes on selling over 604 desserts in just 2 days during MCO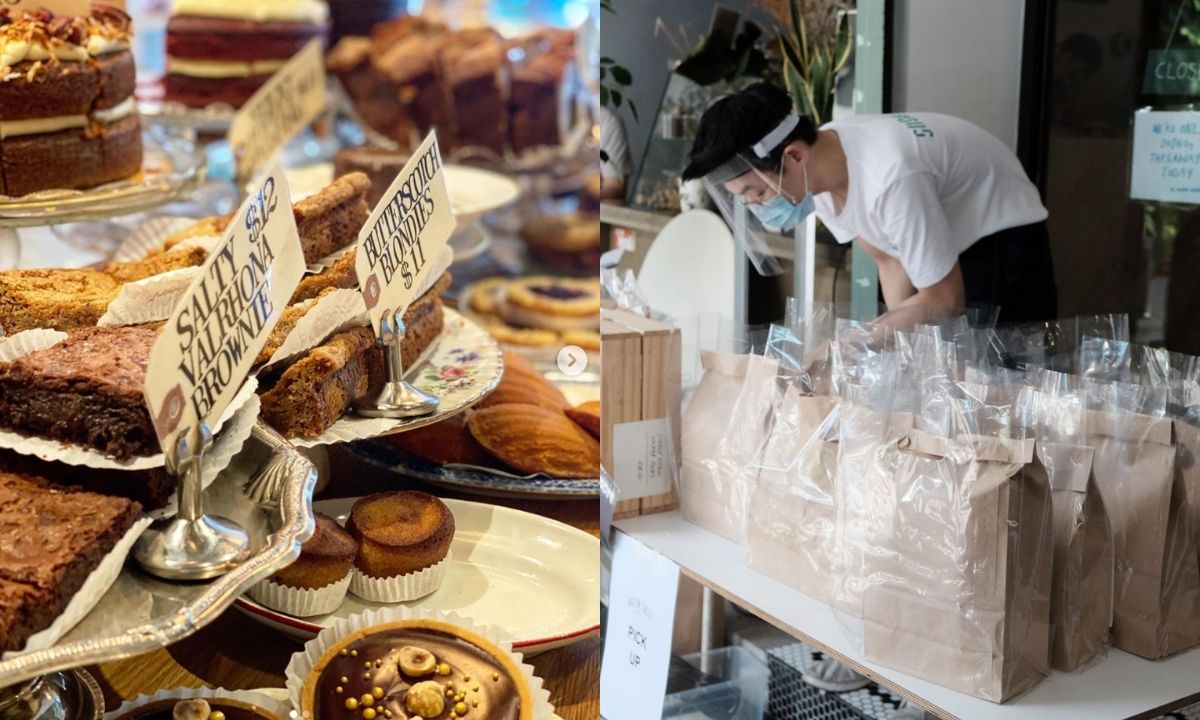 "We wouldn't have been able to open during the MCO…" – Jaslyn Rangson, Jaslyn Cakes Owner
Jaslyn Cakes is a cult favourite among KL and Petaling Jaya folk.
It's a dessert cafe with two branches located in Telawi, Bangsar and Mont Kiara.
Must-haves include the Victoria Sponge Slice, Sea Salt Valrhona Brownie, and Custard Doughnut.
Loyal customers were missing them like crazy on social media when they made the decision to remain closed during the MCO period.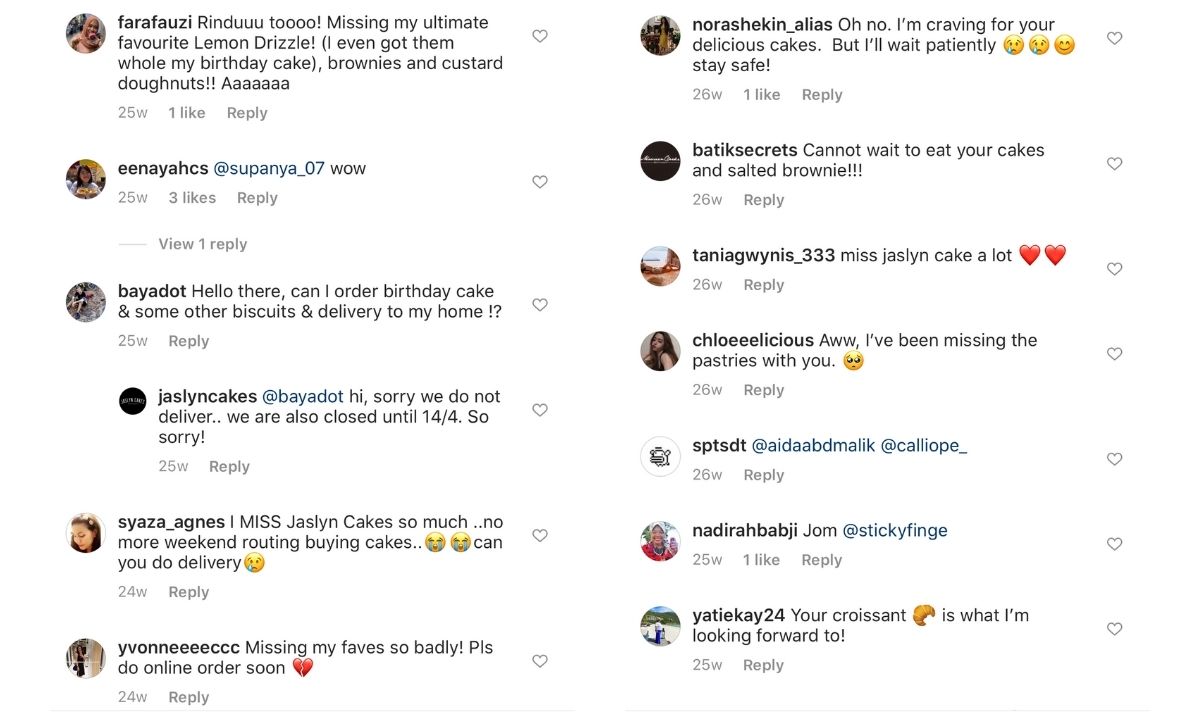 At the time, Jaslyn Cakes did not offer food delivery as an option.
But when they finally did on April 15…
They received over 50 orders in just over 10 minutes!
And it didn't stop there, Jaslyn Cakes went on to sell over 600 desserts in just 2 days after launching their food delivery sales channel.
"Thanks Beep Delivery for allowing us to continue what we love doing the most- baking! The seamless & comprehensive system which handles the whole process, from the ordering to the deliveries gives us the chance to focus on baking for our customers." – Jaslyn Rangson
Order from Jaslyn Cakes now: jaslyncakes.beepit.com
Our Jaslyn Cakes recommendations:
Victoria Sponge Slice

Sea Salt Valrhona Brownie

Milk Chocolate Scone
When the going gets tough, the tough get going!
We hope you enjoyed this article.
And is this a shameless plug on StoreHub and its many F&B features?
Why yes, it is! 😉
If you're interested to learn more then please click the button below to get your free StoreHub demo now.
But in all seriousness, we hope that these real-life stories – on how Malaysian F&B operators overcame their MCO challenges – will give you a little more strength and motivation to get through tough and challenging times too.
Here are 3 key takeaways and lessons from everything that these F&B operators have shared:
diversify your sales channel, don't be reliant on just one (e.g. offer dine-in, takeaway, and food delivery)
have an omnichannel system for your cafe or restaurant so you can easily manage and keep track of everything from just one place
come up with a BCP (Business Continuity Plan) so you're prepared for things like having surplus inventory or needing a human resource SOP in times of financial trouble
Here's to making your business awesome!
Share your MCO survival story in the comment section below.