Xing Fu Tang, Da Boba, The Alley and Tealive…. these names are everywhere! And they're just a few of many bubble tea stores in Malaysia out there.
It's 2021 and there are even more shops popping up: Bubble Bee, Black Whale, Niko Neko Matcha, Yi Fang etc…
Despite the strong competition in the bubble tea market, these stores still have street long queues and sales increasing by the minute!
But have you ever wondered how?
How did the boba tea trend start and what are these stores doing to continuously make them so successful and popular?
Originating from Taiwan, the pearl milk tea drink with chewy tapioca pearls has taken over the world.
These drinks have become so addictive that people are constantly craving it on a daily basis and would be willing to wait up to 1 hour in line for it!
Is there something in the drinks that keeps everyone coming back for more?

How are bubble tea shops able to serve thousands of customers daily?

What has the bubble tea business done right?
The secret behind the success of the bubble tea industry will finally be SPILLED!
3. How did bubble tea become so popular?
What exactly is bubble tea?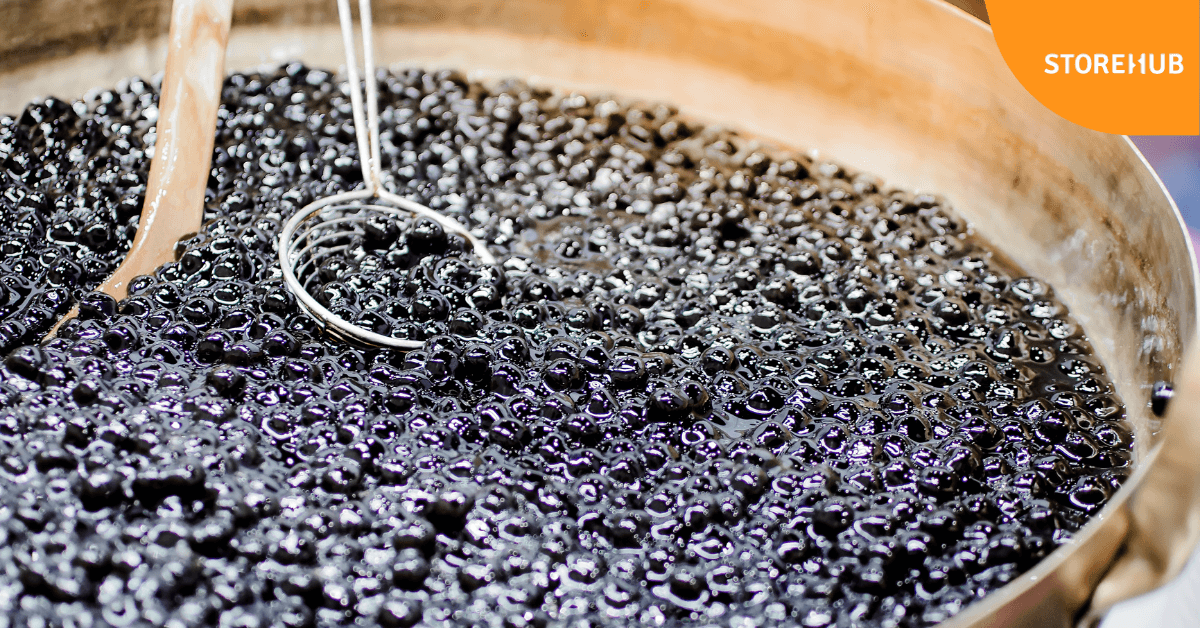 Bubble tea (also known as boba tea) is a popular Taiwanese bubble milk tea drink. It consists of tea combined with milk, sugar and a topping of tapioca balls (also known as pearls or boba).
Liu Han-Chieh introduced this tapioca-pearl drink to Taiwan in 1983.
Since then, the drink has spread across the world and now features different flavours and toppings, including:
fruit jelly

grass jelly

aloe vera

etc
It comes in various sizes and you can customise it in terms of sugar and ice level. You can even choose your preferred type of milk and cheese topping!
The bubble tea phenomenon: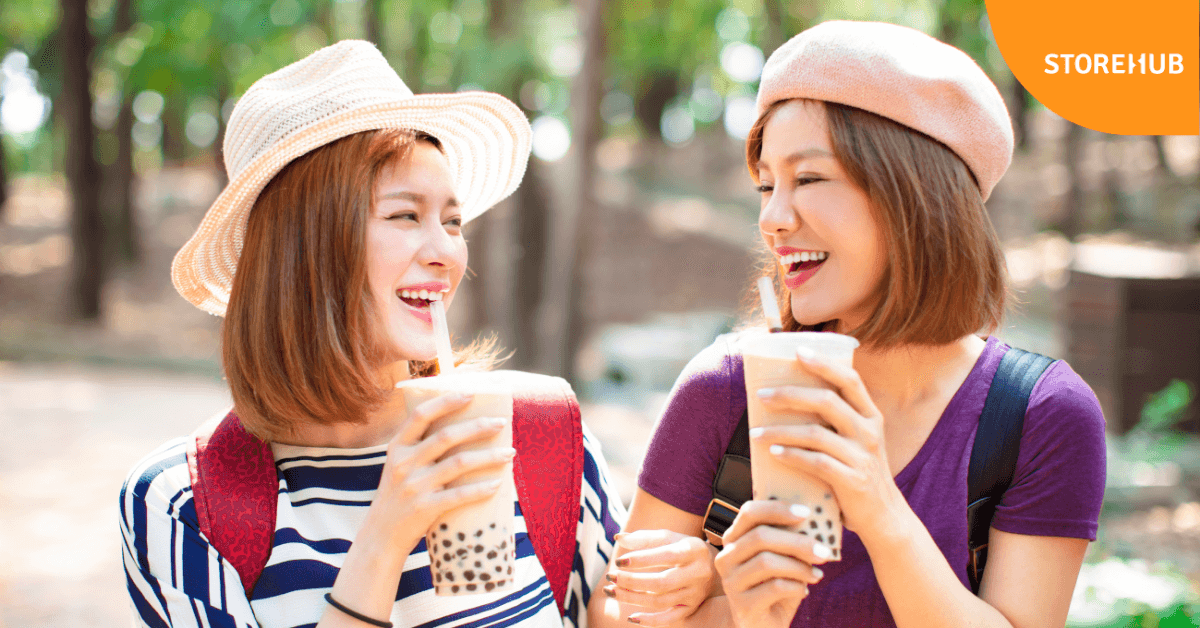 If this drink was introduced many years ago, why did it only start gaining in popularity now?
Social media of course!
The crazy demand started from social media!
Bubble tea shops started a trend by creating aesthetic drinks that encouraged customers to post their drinks on social media, which went viral and gained lots of attention. The way the drinks look and tastes have become a social phenomenon that everyone wants to be a part of.
According to Straits Research, the Malaysian bubble tea market was valued at $49.8 million in 2018 and is expected to grow 6.9% from 2019 to 2026.
Research undertaken by GrabFood found that Southeast Asians drink at least 4 cups of bubble tea per person each month. Thailand ranking at the top with 6 cups per person, and the Philippines following in close second with 5 cups.
Unlike many trends that have come and gone, the bubble tea trend does't seem to be losing popularity anytime soon.
With the stiff competition in bubble tea drinks, how are there still so many shops that are so successful? Here are some tips we've compiled in casee you're planning to run a bubble tea shop.
1. Differentiating brands by their own specialTEA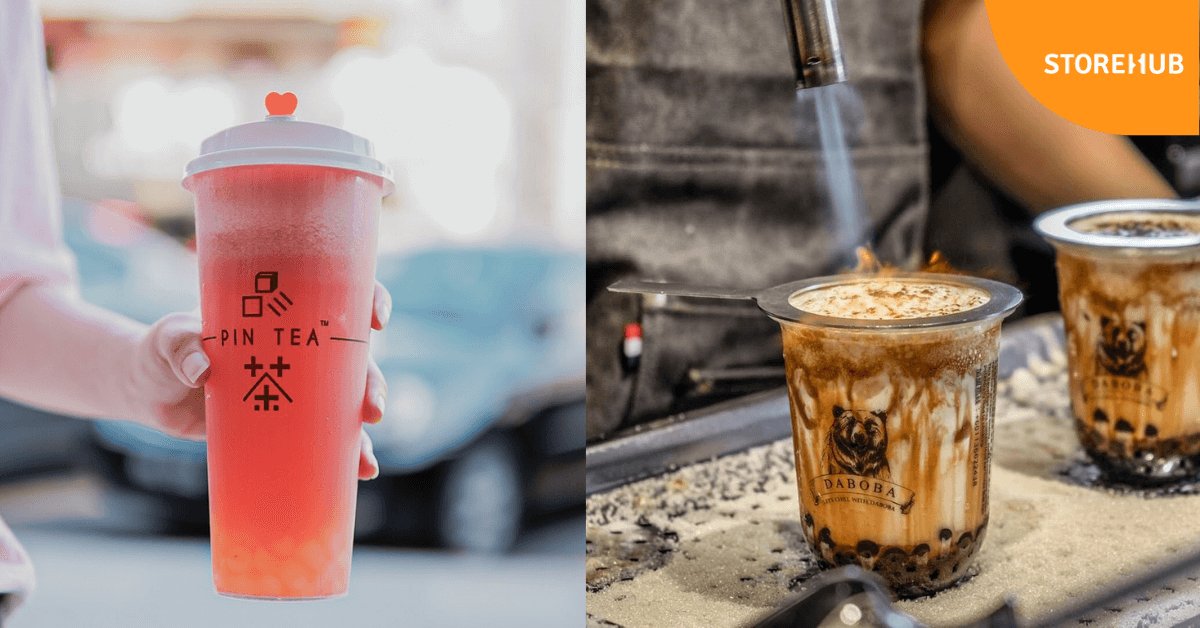 They each have their own differentiating factor, whether it be new drinks, new flavours or difference in aesthetics.
There are a lot of creative flavours now such as:
Taro bubble milk tea

Mango green tea

Cheese foam milk tea

Durian bubble milk tea
The variety of toppings have also increased and now includes cheese, popping jelly, egg pudding, chia seeds and more!
By taking advantage of the rising trend of foodies, who are constantly taking photos of their meals and posting it on social media, bubble tea brands have to think outside of the box and come up with something different to stand out.
This could be from the product itself or even the cups they come in!
For example:
Tealive is known for their outrageous collab with Mamee – the 'Spicy Mi Boba'
Bubble Bee is known for their tapioca pearl ice-cream
Xing Fu Tang is known for their stir-fried boba in brown sugar milk tea
Tiger Sugar's specialty is its creamy bubble milk tea with mousse
The Alley is famous for their brown sugar deerioca (tapioca pearl) bubble tea
Some brands are even known for how visually aesthetic they are, perhaps from its colourful cups, glass mason jars or even serving their drinks in light-bulbs!
Instead of letting the competition stop them, bubble tea brands have used the pressure to become more imaginative and are constantly coming up with new things to go viral on social media and wow customers! This is very important if you want to start bubble tea business.
2. Customer LoyalTEA attracts customers back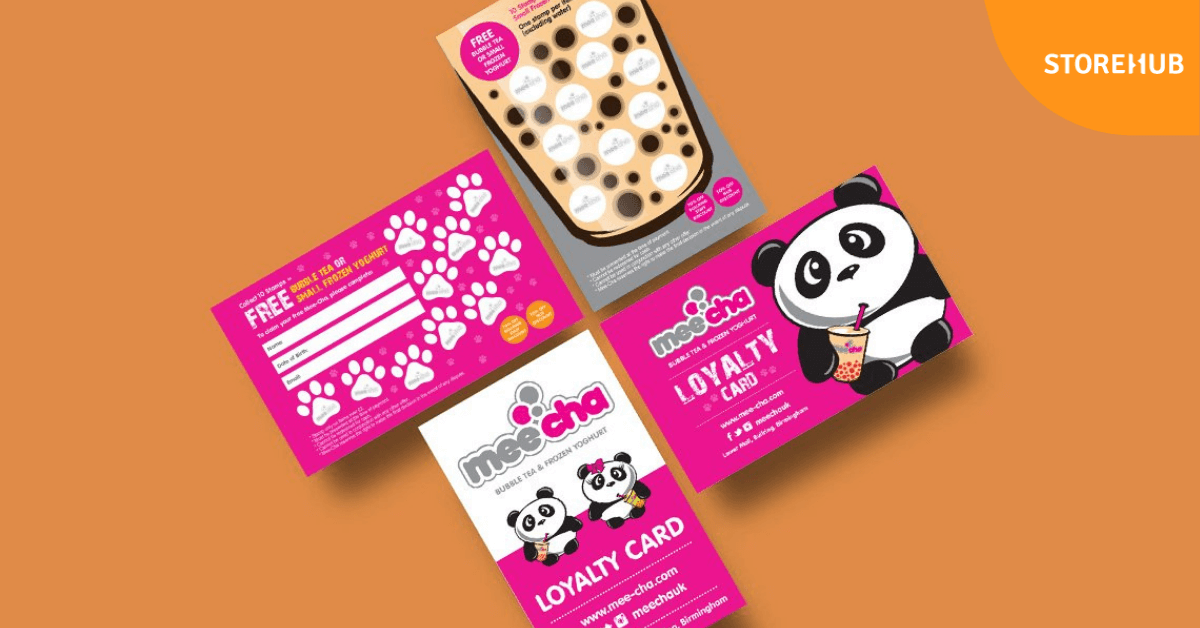 Mee Cha loyalty card. Photo by Feecreative
Why do people keep wanting to come back for more? Surely the taste of bubble milk tea would get boring after a while!
Bubble tea stores are best known for their customer loyalty programs.
Something as simple as a stamp card, where they collect stamps for every drink purchased and redeem a free drink or free merchandise after a certain number of stamps, works wonders!
Customers are more enticed to spend if they get are able to collect rewards from it!
Customers also feel a sense of belonging and their self-esteem is boosted when they feel like an exclusive member of a club.
Brands use customer loyalty to get customer data and entice them to come back with promotions tailored to their wants.
Loyal customers are also more likely to recommend your business to their friends, families or even become ambassadors for your brand on social media!
This will generate word of mouth traffic and free publicity for your shop!
Getting started on a customer loyalty program can be super easy! Just pick the right one and it will give your boba tea business a huge benefit!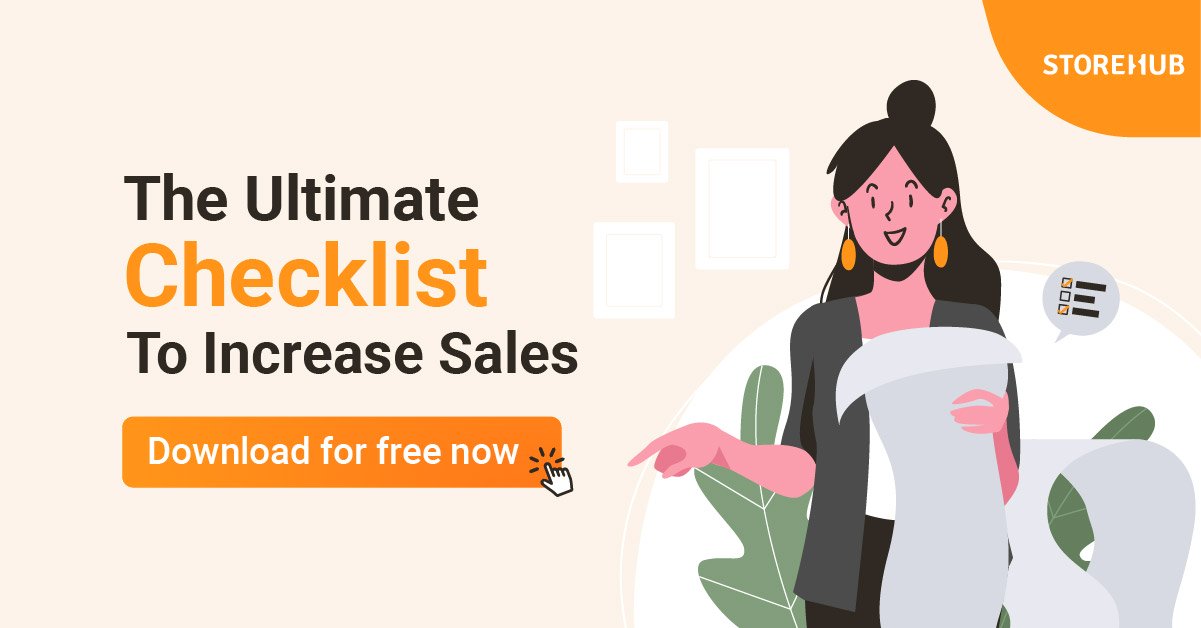 3. Bubble tea delivery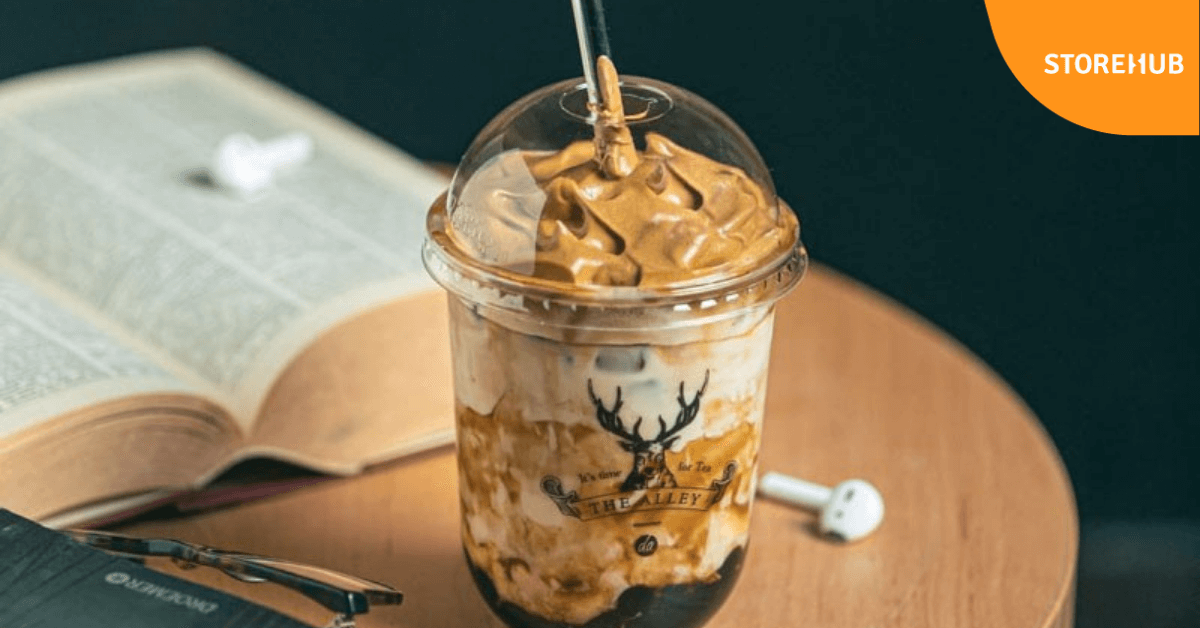 What's better than getting a treat of an ice-cold milk tea on a hot day?
Having it delivered to your doorstep so you can enjoy it in the comfort of your own home!
The thought of driving, getting stuck in traffic and then having to find a parking spot before finally getting in the queue to get your bubble tea – these ordeals can easily take up to an hour (or more) of your time!
Additionally, the strict COVID-19 restrictions and social distancing practices, bubble tea stores had no choice but to adapt and introduce delivery.
Looking for an easy way to deliver bubble tea?
4. Having a strong POS system to power your shop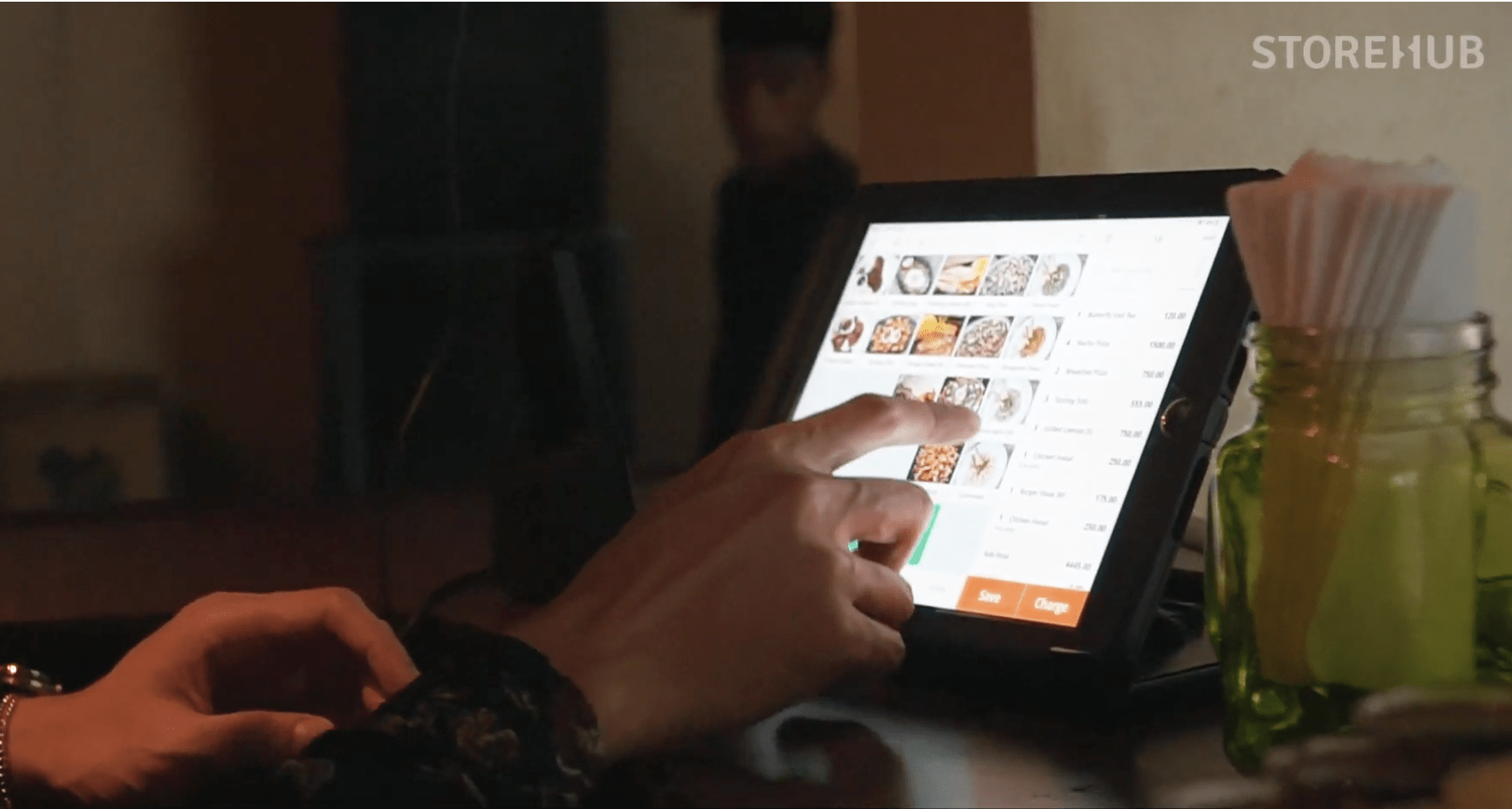 Ever wonder why people are willing to line up and wait 30 minutes to 1 hour for a drink?
Because it's not as long of a wait as it seems!
Even though the queues stretch across multiple streets, the line tends to move really quick as orders are taken and served at such a fast pace! What may look like a 30-minute wait, is actually 10 minutes max!
In this way, the store makes more sales but does not disappoint customers by having them wait for ages!
In such a quick-paced working environment, how do these small stores manage their operations?
With a smart POS system like StoreHub!
A POS system, like StoreHub, allows these small stores to easily:
input sales quicker with just a simple tap on the screen
customise drinks or add on toppings
efficiently track sales and stock data
automatically order more supplies when stocks are low
use composite inventory, which allows store managers to track how much of each ingredient is used in each product sold. For example, if one bubble milk tea drink uses 50ml of milk, then the system will automatically deduct 50ml of milk from the existing inventory list whenever a sale is made!
There's no longer a need to estimate how many drinks you can make with one carton of milk as now there's an accurate measurement!
The software is also super user-friendly for staff to use and requires very little training!
Using a POS system is super simple and has helped many small bubble tea stores thrive in the market it's in today!
In this day and age, many businesses are using POS systems to help manage and operate better.
What are you waiting for?
Time to get yourself one too! Just select the right one for your bubble tea business, and you'll be able to streamline your business within just one platform!
Power Your Business With StoreHub!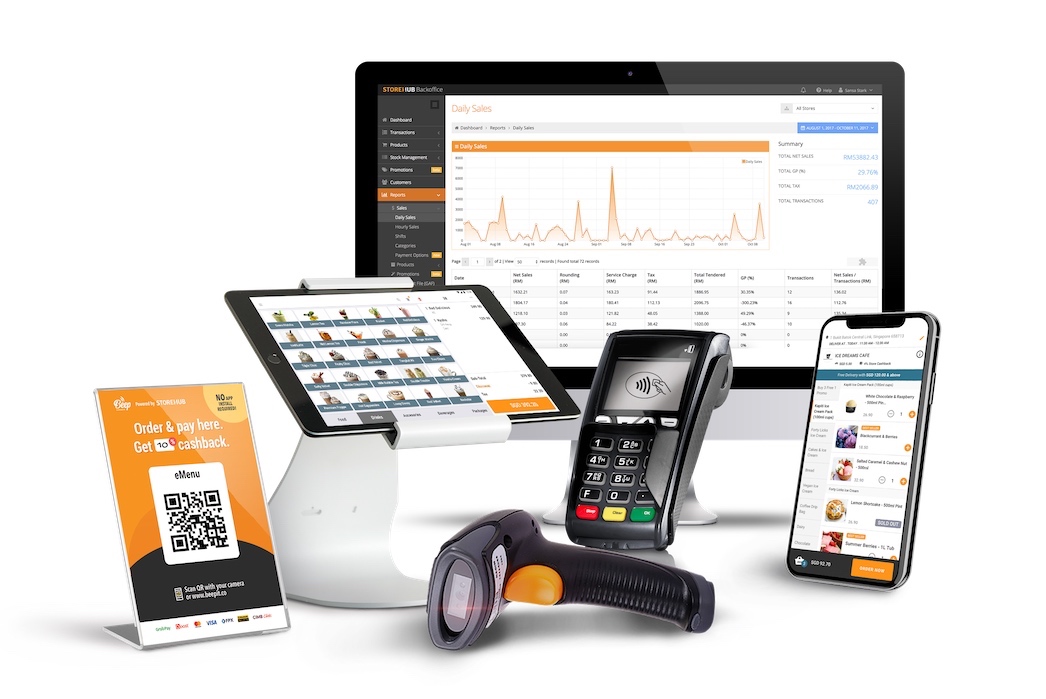 Click here to learn how StoreHub can help you manage and grow your business.