As an F&B business owner, it's important to make things simpler and easier for your customers to place orders. This creates a more seamless dine-in experience.
With so many menu items, different options and categories, it can sometimes be difficult to know what would work best to optimise your online menu for your business and customers.
So, we've gathered 4 simple ways on how you can optimise your online menu to drive more sales:
1. Detailed name and description of your menu items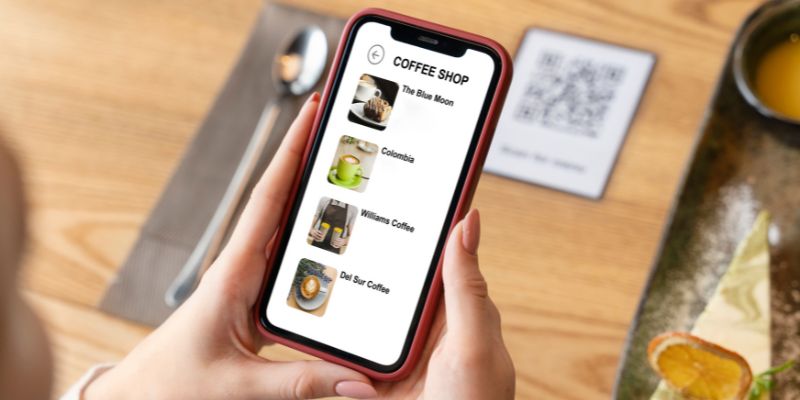 What you want is for your customers to clearly visualise what to order.
Here are some helpful tips:
Include a hi-res image of all the main dishes/items available on the menu.
– The optimum quality of your images should be 600 x 600 px or larger.
– The item in the image should be placed in the centre while leaving some white space at the edges of your image.


Name your menu items clearly. This will also make it easier for customers to search for an item using the search bar.


Describe the flavour profile and/or ingredients found in the dishes.

Side note: The size of your logo is also recommended to be at least 310 x 310 px for optimum quality.
With a visually pleasing and descriptive menu, your customers are more likely to order more and it manages their expectations of what they will be having.
2. Include a featured items category at the top of your menu.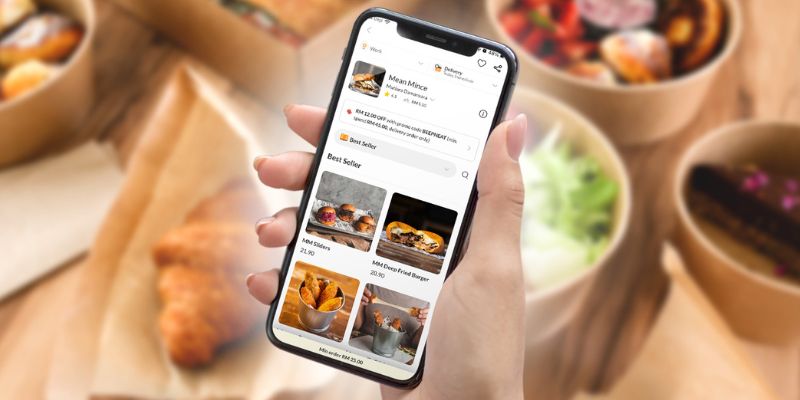 Segmenting your best-selling items or items you want to specifically feature will help to encourage and entice your customers to order those items and optimise your online menu.
How will this benefit you?
You're cutting short on your customer's decision-making process when ordering. Thus, allowing quicker turnover time in the long run.
You're able to promote items on your menu that you want to highlight. This is particularly great if you have an ongoing promotion, new items or want to push out items with higher margins to drive more sales.
3. Include add-ons to your main menu items.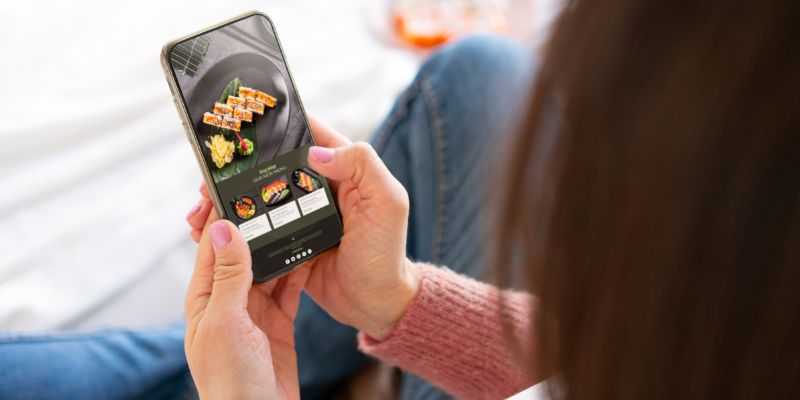 Most customers will order a drink with their main menu items.
So, why not make it easier for your customers to add-on to their meals while ordering?
Plus, if you were to also include additional toppings and side dishes as add-ons, your customers will most likely order them while increasing their overall order value!
4. Always keep your menu updated.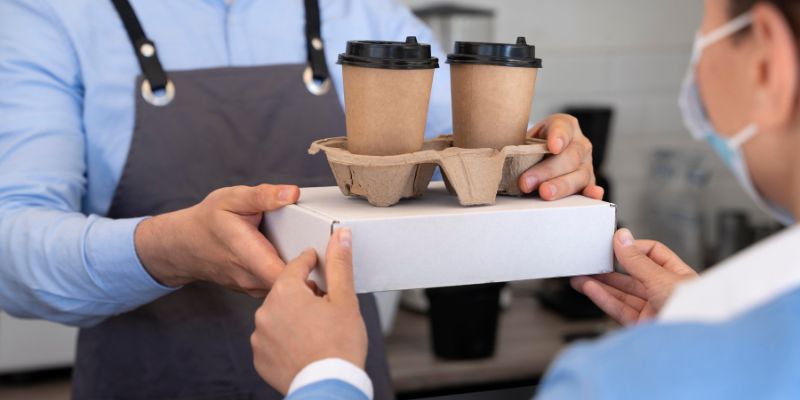 You know that feeling when you've placed an order to only find out it's unavailable?
Argh, no one likes that feeling!
That's why you should keep your menu updated by ensuring that your:
Items on the menu are available or unavailable.

Items are priced correctly.
This allows customers to have a more pleasant dining experience at your restaurant or cafe.
So there you have it, 4 simple ways to optimise your online menu to drive sales.
Also, psst… did you know?
The Beep QR Menu has a NEW LOOK!
Here are a few things we've updated to elevate your customer's dining experience and optimise your online menu to drive sales: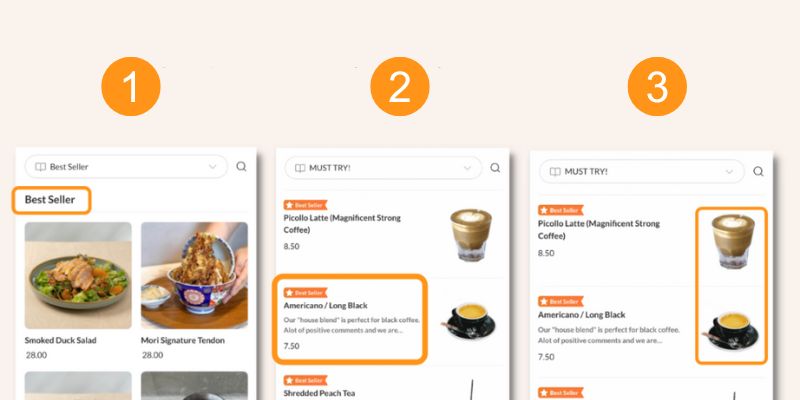 You can now add a featured product section to highlight your best-sellers.
Do note that you can only add up to 8 menu items in this section.


Every menu item description will be displayed on the main menu.
This means, your customers will no longer need to click on the menu item to view the description.


You can have the option to remove images from menu items and the new UI will adapt accordingly.
It's time to start optimising your online menu!
Beep QR Order is particularly suitable if you want to manage operations efficiently and enhance your chances of increasing your average order value from each customer.  
Let us help you make business AWESOME for your customers!
Drop us a message via your StoreHub BackOffice if you're an existing StoreHub user OR if you're new to StoreHub, click the button below to get started with a FREE demo now!
Power your F&B business with StoreHub's all-in-one restaurant management system now!