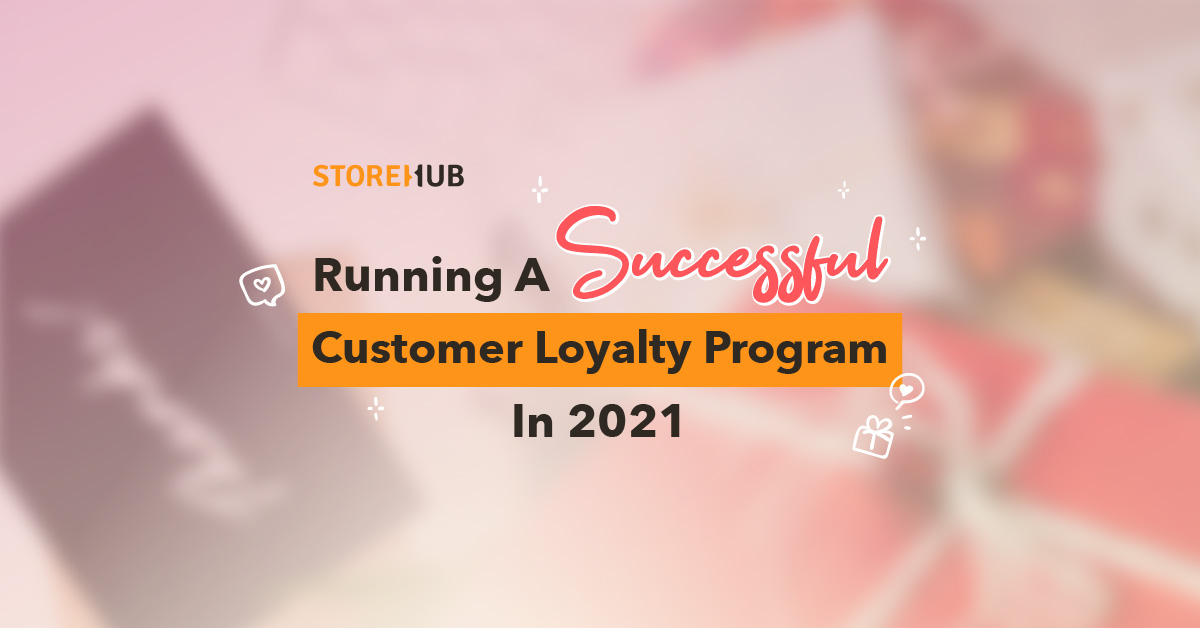 Running A Successful Customer Loyalty Program in 2021
Running a successful customer loyalty program should be your main priority in 2021 because loyalty programs function to drive increased visits, brand loyalty, endorsement, retention and profitability.
Did you know that it costs 5 to 25 times more to get new customers than it would if you sold to your existing ones?
Another fun fact: existing customers spend 67% more than new customers! 
So not only does keeping your current customers encourage more sales and profits, but it is also cheaper for your business to keep customers happy than it is to get new ones.
Total win right?
Many businesses make the mistake of spending so much money on getting new customers, when really, keeping customers loyal to your business pays off more. 
However, customer loyalty does not come easy. Customers will only be loyal to companies that can fulfil their needs best.
How do we get customers to be loyal? 
Through a customer loyalty program! 
77% of customers say that a good loyalty program makes them more likely to stay with the brand. 
Now that we know the value of customer loyalty, how do we get started in creating a loyalty program for 2021?
5. Launching the loyalty program 
1. Planning is Everything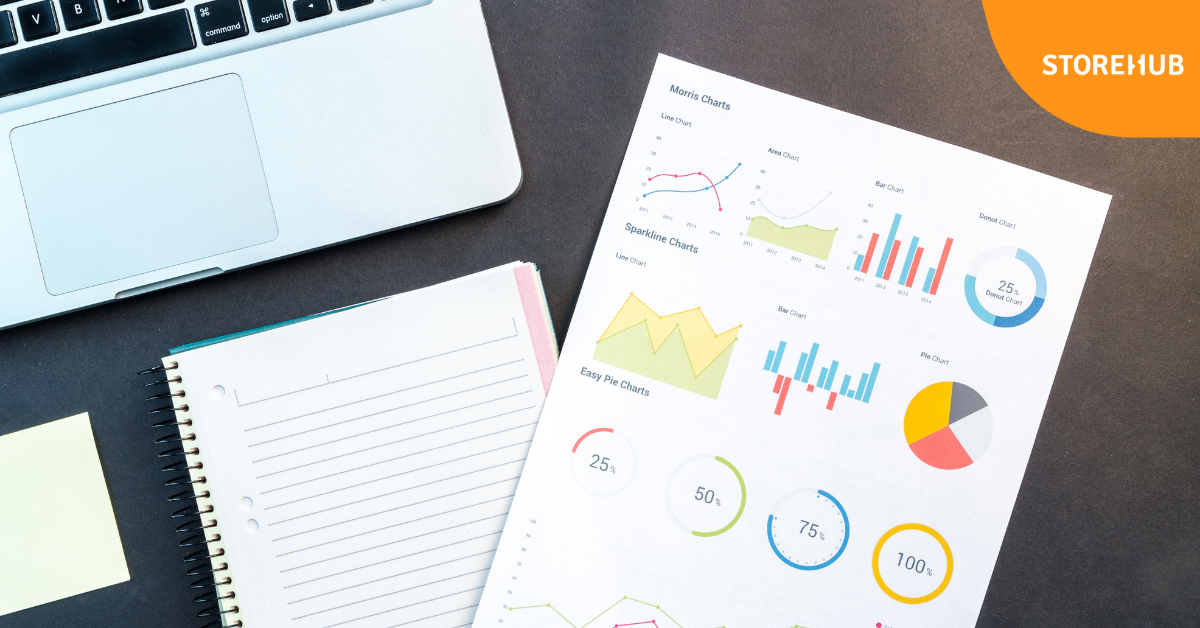 Before you launch a loyalty program, the success of it depends on how well you plan it out.
There are important things you need to consider before creating the program, and these things will vary depending on your type of retail store. 
Step 1: Establish goals
The first thing to do is to come up with the goals that you want to achieve. Ask yourself why you are creating this program to begin with.
Is your goal to increase sales among your existing group of loyal customers and reward them or is it to lure customers back with targeted rewards?
Step 2: Identify key customers
Who are your best customers? Identify who your most loyal and profitable customers are through your existing sales data.
This information will be helpful when targeting customers who will most likely sign up.  
Step 3: Determine what customers like about your products 
Find out and understand what your customers like about your products. This will help you determine what rewards appeal to them.
It will also help you figure out what products are usually bought together.
These insights will help you create rewards in your loyalty programs that will persuade customers to come back for more. 
2. K.I.S.S – Keep It Super Simple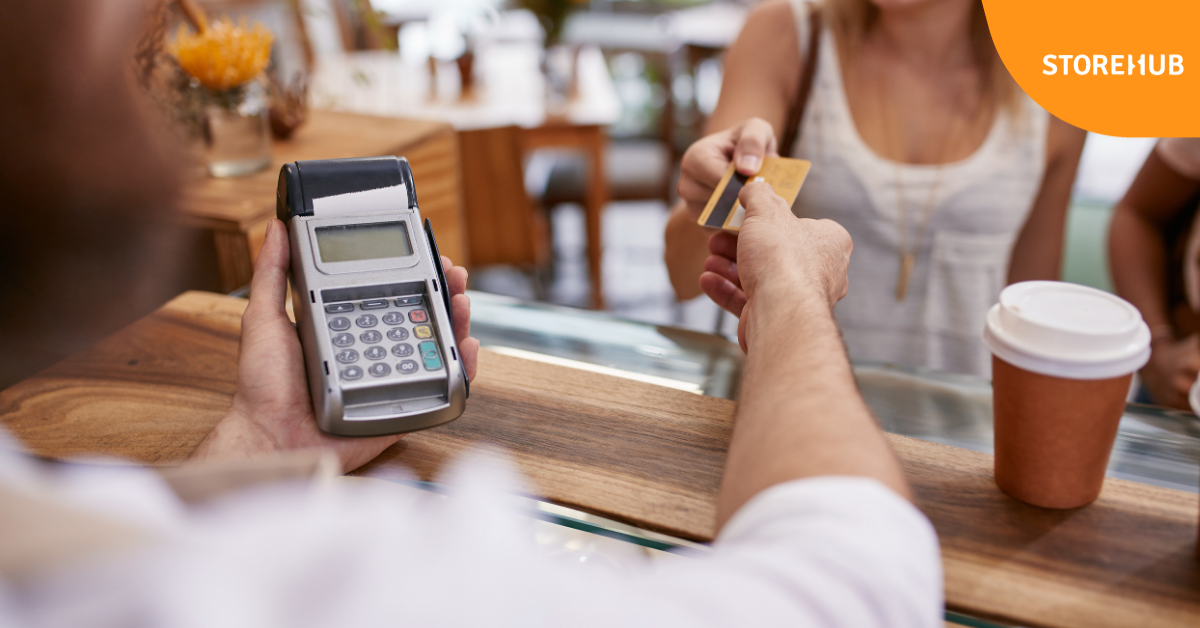 When coming up with a loyalty program, remember to keep it simple! 52% of customers will join a loyalty program when it is offered to them. 
Make signing up for it easy so they don't turn it away because it's too complicated or takes too long. Only ask for the key information that you need to avoid customers filling out long detailed forms.
Also, keep the process of earning points simple and clearly explain how the reward system works. Customers won't sign up if they do not understand how to get the rewards.
3. Types of loyalty programs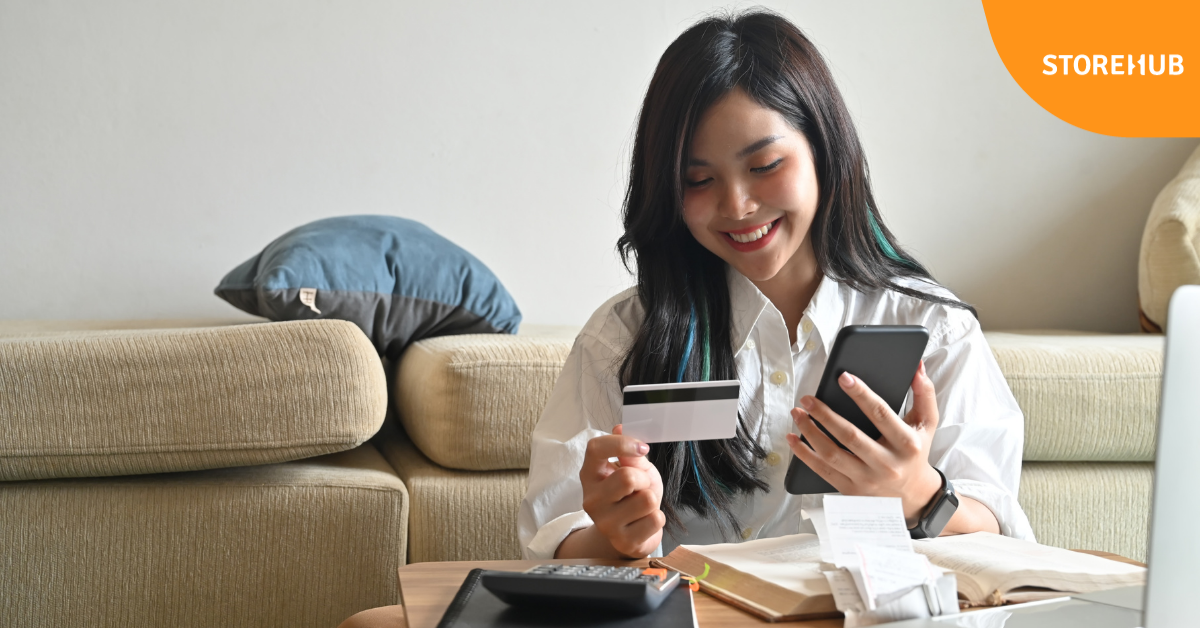 There are many different types of loyalty programs. When deciding which program to choose, you should consider the one that best fits your customer spending habits. 
Firstly, decide whether the loyalty program will be available to all customers or only by invitation. 
Listed below are the different types of loyalty program for you to choose from:
Points Programs – Customers will earn points whenever they buy something.  These points can be redeemed for discounts or even free products.
Cashback

– When members spend X amount of money, they get a % of the money back (this is called cashback). This cashback will be stored in an account under their name and this can be used on anything in the store. 

For example, a customer buys an RM50 shirt and gets a 10% cashback for the purchase. RM5 will then be stored in their account for them to use on their next purchase.

Cashback is a great loyalty program for small businesses as the risk of losing money is low and you get a significant increase in sales.On the customer's side, they get money back to spend at your store for every purchase they make which encourages them to keep coming back. This is a win-win solution for both parties! 

Luckily for you, StoreHub has just launched Beep Cashback! Click here to check it out and try it for yourself! 

Punch/Stamp card

– Customers get a stamp every time they buy something. After filling out the card, it can be exchanged for a reward.

Tiered loyalty programs

– This program offers different rewards based on milestones that members have to reach. So for example, the more the member spends, the more points they collect therefore the higher in tiers they enter. As you go up in tiers, you get more benefits.

Fee-based programs

– Customers pay for a membership loyalty program and are given special rewards and benefits such as free shipping or discounts.

Coalition programs

– This is where businesses work together with other businesses to create a loyalty group.  Members can earn and redeem points at any participating brands store. 
It's important to note that the loyalty program you choose will not be successful unless the customer is at the centre of it.
The first step is getting them to sign up. After that, the success depends on what you offer them as that will persuade them to keep coming back. 
4. Rewards, rewards, rewards
Now that you have the program type sorted, how will you reward customers for using it?
This is the most crucial part when creating a loyalty program as you want them to be rewarded for spending at your store, but you also don't want to give away too much. 
The type of rewards will differ depending on the type of program you chose.
Here are some examples of rewards you could use:
Discounts off their next purchase 

Free goods 

Limited edition goods

Gift cards

Cashback to use on any product in-store 

Tier celebration gifts 

Free shipping 

Personalised shopping 

Private preview event 
Remember to make these rewards specific to your business. For example, if you are in the beauty retail business, the reward could be a free custom makeover or a free beauty class. 
5. Launching the loyalty program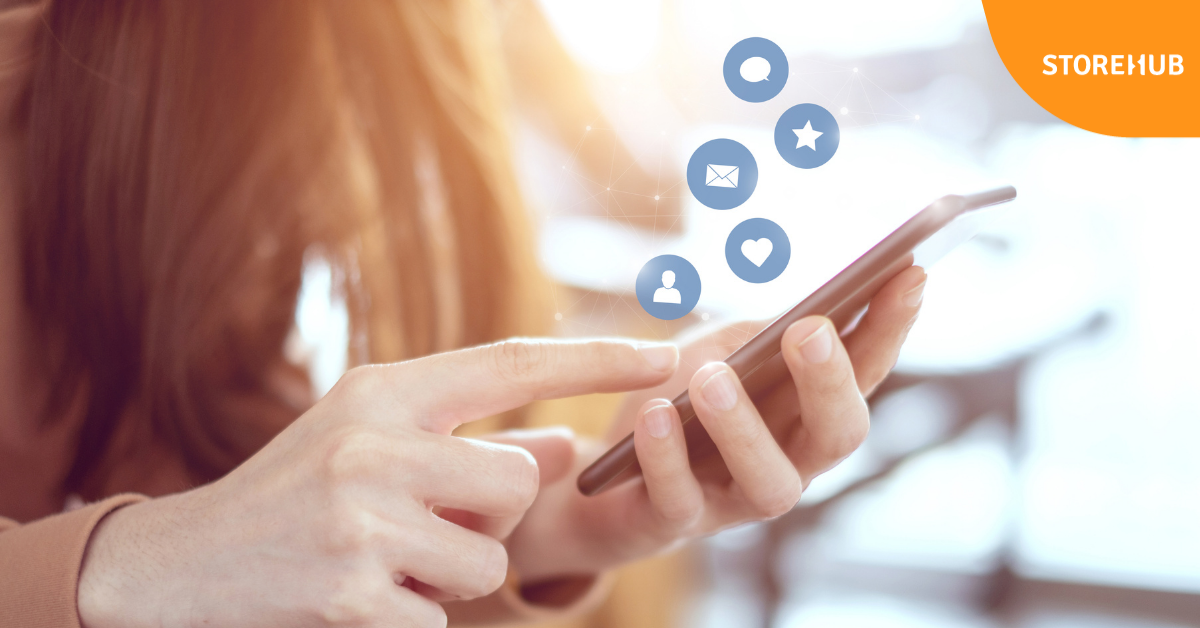 When launching the program, make sure to tell customers, whenever possible, about the loyalty program and the benefits of joining. 
Train your staff to ask customers to join the program during every purchase at the cashier. 
Other ways to get the word out there is by promoting the loyalty program on your social media channels or your ecommerce store.
6. The final step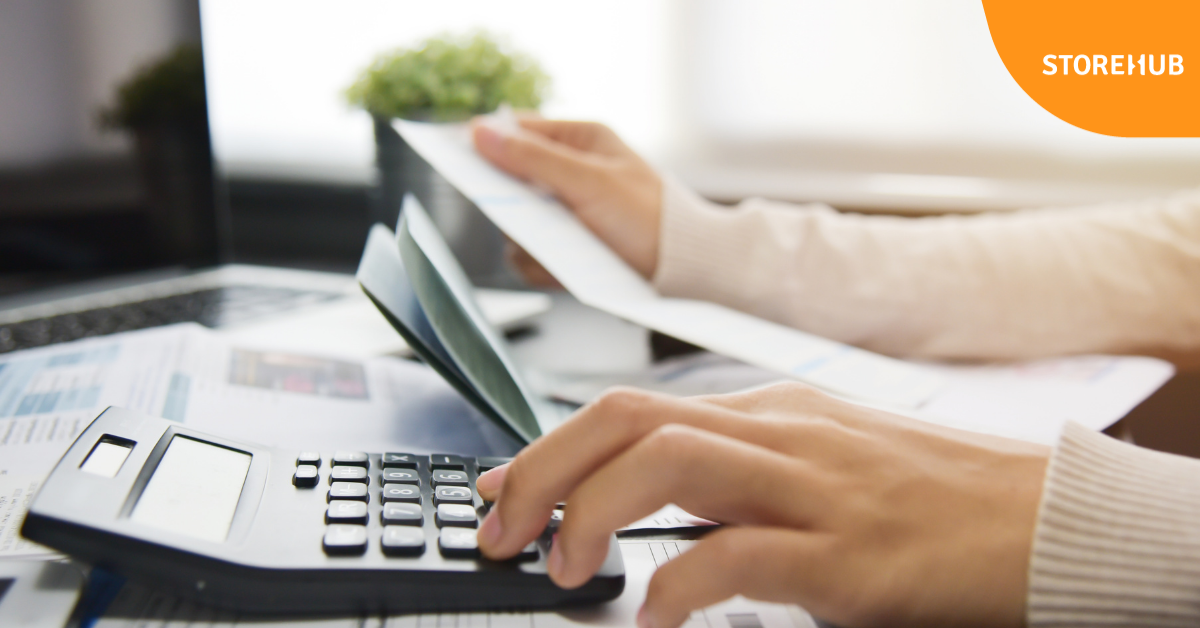 Now that you have successfully launched the program, use it to collect and analyse customer data. You can use these insights to offer members more relevant and personalised offers.
It was found that 80% of customers are more loyal to retailers who give them personalised offers. 
Don't forget to constantly measure the performance of the loyalty program and improve it if necessary. If customers aren't signing up for it, look into the reason why and change it up to fit their needs.
Over To You!
Now that you know how important loyalty programs are to building customer loyalty, put these tips into practice and start seeing your sales in 2021 to sky-rocket up!
An easy way to get started right away is by checking out Beep Cashback- the easiest loyalty program for retailers like you!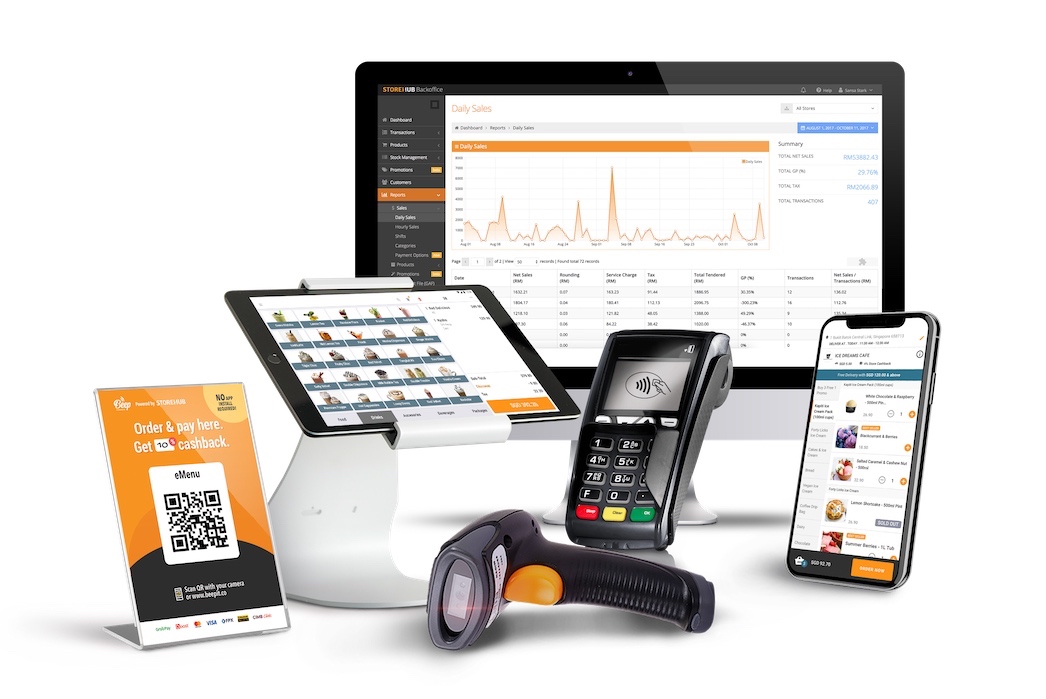 Click here

to learn how StoreHub can grow and manage your business!