Reading Time:
6
minutes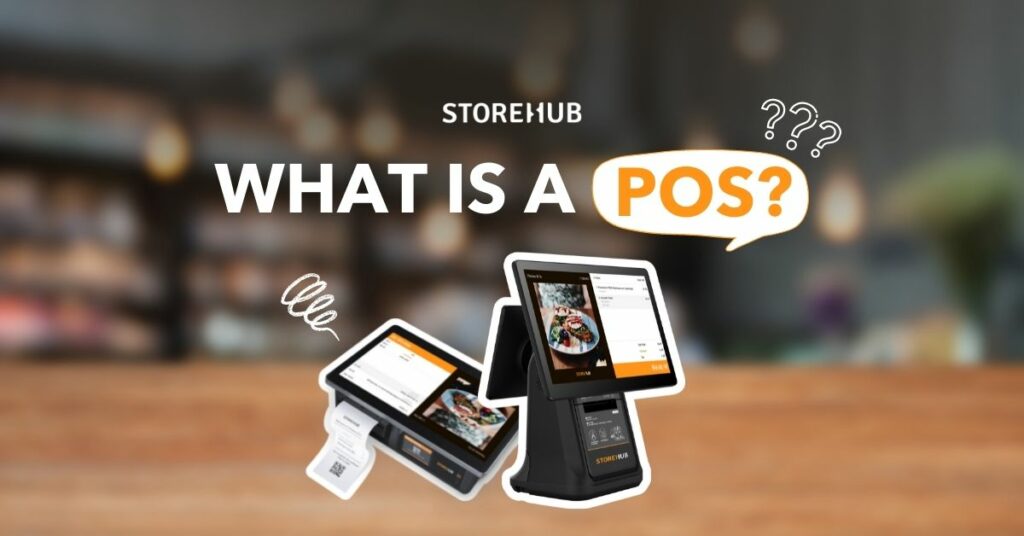 What Is A POS System And What Does It Do?
Hello, business owner/entrepreneur person!
Ever wondered what POS stands for?
Or what a POS system does?
Or maybe even what types of POS systems there are available for your business?
Well, let's get your POS questions answered now!
What does POS mean?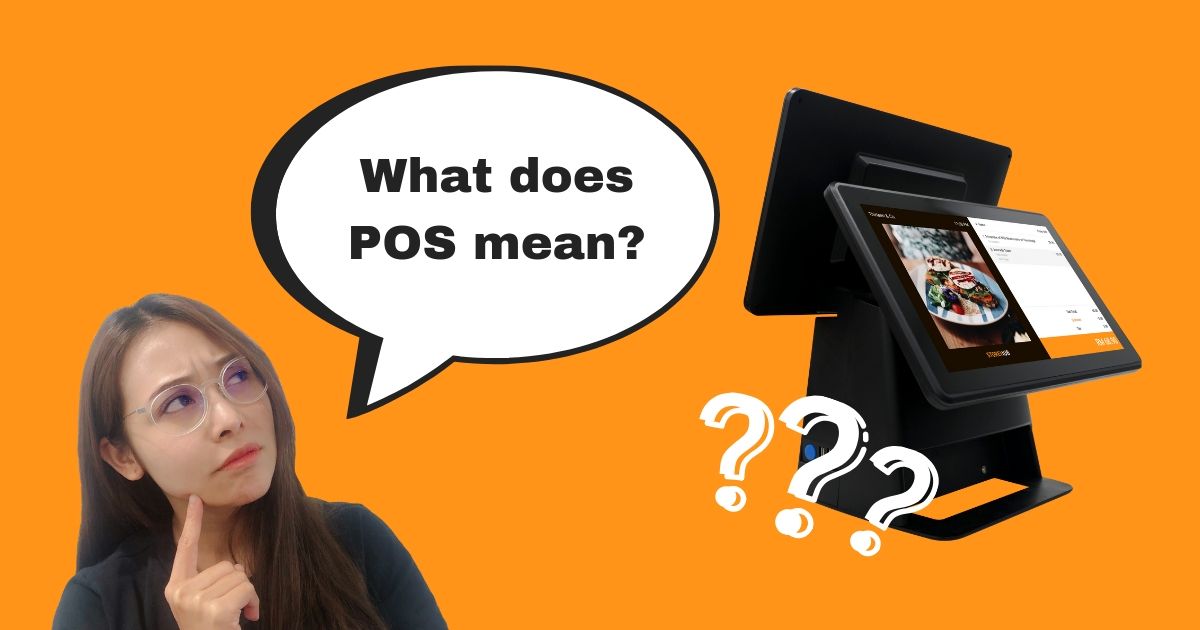 If you're Malaysian then, no… POS doesn't refer to POS Malaysia or POS Laju.
In this case…
POS stands for point of sale.
According to Cambridge Dictionary, POS is…
"A place where something is sold to the public, or the place where someone pays for something."
Basically, it's the time and place when a transaction is completed between a merchant/retailer/business owner and a customer.
At a point of sale, a merchant will:
note down the price or scan the barcode of an item a customer wants to buy

calculate the amount of money owed by the customer

offer payment options to the customer

accept payment from the customer

prepare an invoice or receipt for the customer
What is a POS system?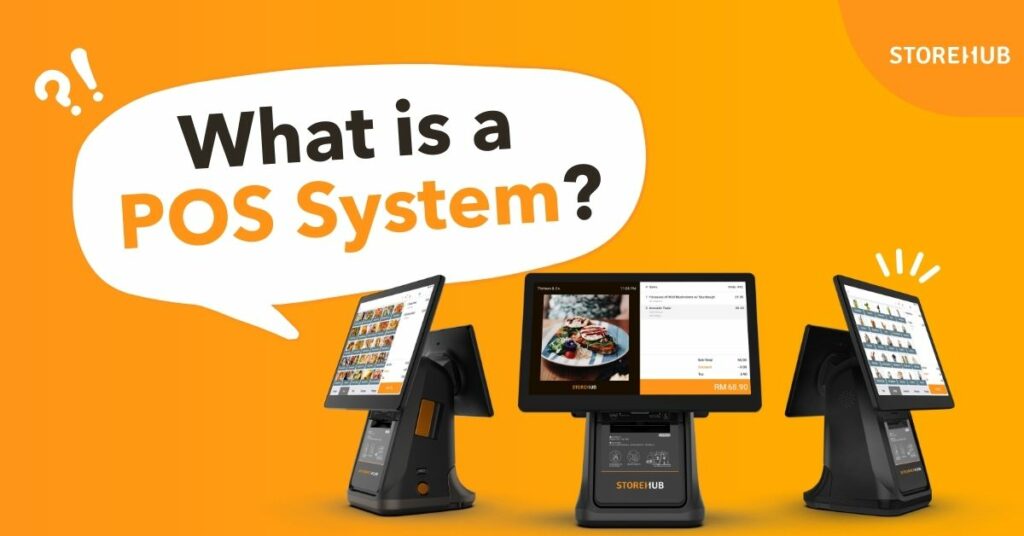 If you're looking for retail software or restaurant software to run your business, then you're most likely looking for a POS system.
A POS system or point of sale system is a computerised network operated by a main computer, which is linked to checkout terminals.
It's simply a system that helps your business complete sales transactions.
You can think of it like a super-powered cash register.
But then again, soon there won't be cash registers anymore, because POS systems can do so much more than just process payments. We'll talk about this in a bit. Keep reading… 😉
A POS system consists of POS software and hardware such as:
POS software

POS machine/monitor/touchscreen/tablet

barcode scanner

receipt printer

credit card terminal

cash register
Sounds like a lot of stuff to put on your counter, but not to worry. Times are modern now, and POS systems are more modern and sleeker than ever.
Don't believe us? Check out StoreHub's awesome POS bundles!
What does a POS system do?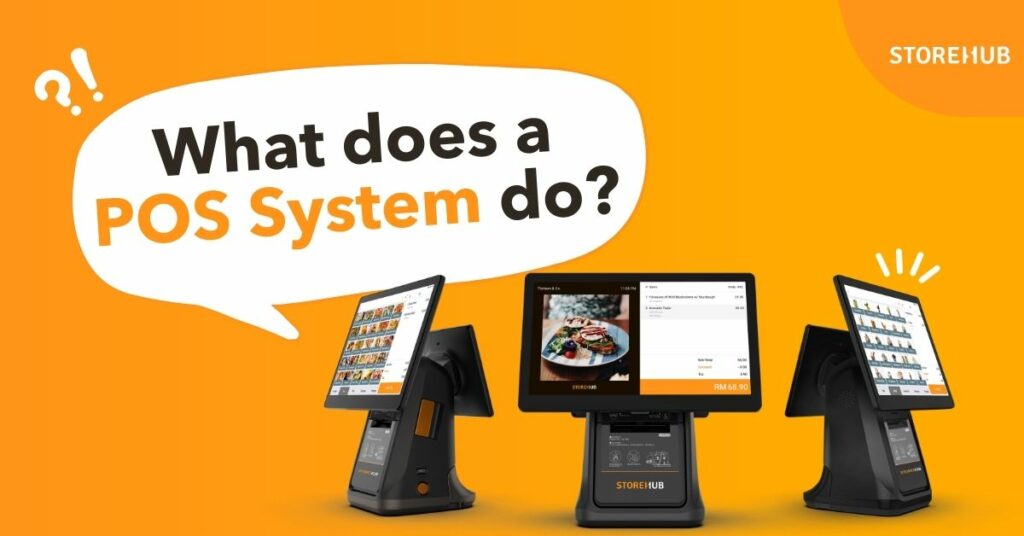 A basic POS system just helps you complete sales transactions.
But who wants to be basic when you can be a badass, right?
Smart business owners use more powerful POS systems out there like StoreHub, which can help you do even more awesome stuff for your business like:
generating sales reports – so you know how your business is doing
data analytics and data visualisation – helps you see your data in a way that makes sense to you
data management – all your data in one, organised place? Whoo!
inventory management – know what you need to restock or stop selling
employee management – manage staff shifts and staff access for better security
CRM – know who your most loyal customers are so you can encourage them to spend more
running a loyalty program – less work for you, yay!
food delivery feature – serve food to your customers' doorstep with a lower commission fee
contactless ordering and payment – QR ordering system like Beep QR Order helps minimise risk of COVID-19 spread for your customers and staff
and more!
So which would you choose?
A basic POS system/cash register or a powerful POS system that'll help you manage all aspects of your business operations?
What are the benefits of a POS system?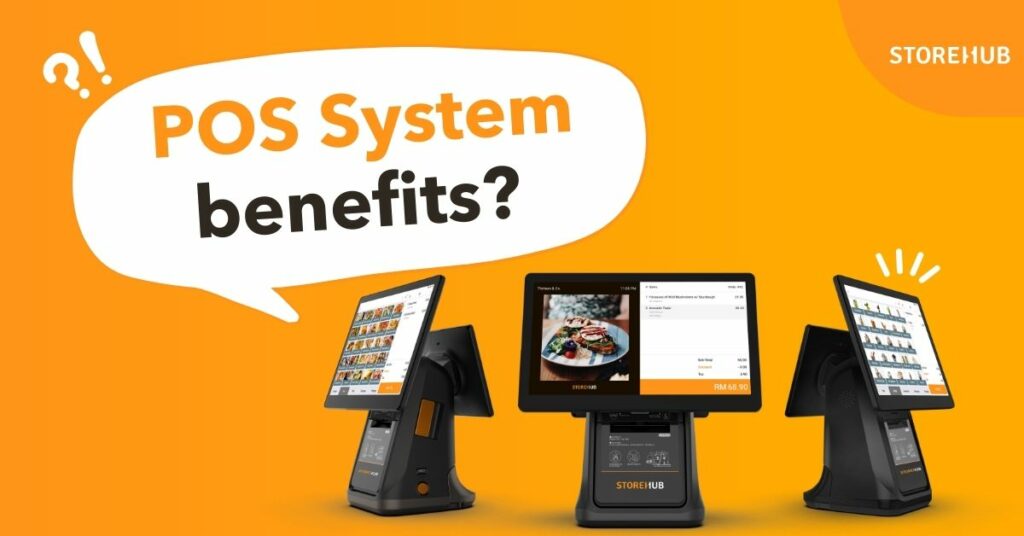 Hmm, is using a POS system even important for a business?
Well, due to the change in consumer behaviour that has resulted in multichannel ordering, you definitely need a POS system that can help you optimise and manage your business more efficiently!
That's why many small business owners are turning to omnichannel systems such as StoreHub to streamline and automate their processes, while collecting and analysing data in order to improve their operations and business decision-making.
So what can a business owner, especially a small business owner like you, do to gain a competitive edge?
The answer lies in using a powerful point of sale system like StoreHub, which can help you do all the things above!
Some benefits of using a POS system for your retail or F&B business include:
real time insights you can access anytime, anywhere
saving time on manual work such as keying in product information during checkout
higher accuracy in terms of data entry
increased sales thanks to faster checkout process
better customer service with detailed receipts that includes information on the transaction, store, loyalty program, and sales return policy
increased efficiency for business operations
better inventory management thanks to automated stock tracking
improved employee management in terms of shift schedules and controlled access to the system to reduce employee theft
better data-driven business decisions thanks to reporting and analytic features
more payment options for your customers
easier and more streamlined accounting
Come on, with all these benefits, why wouldn't you use a smart POS system for your business?
What are the key features of a POS system?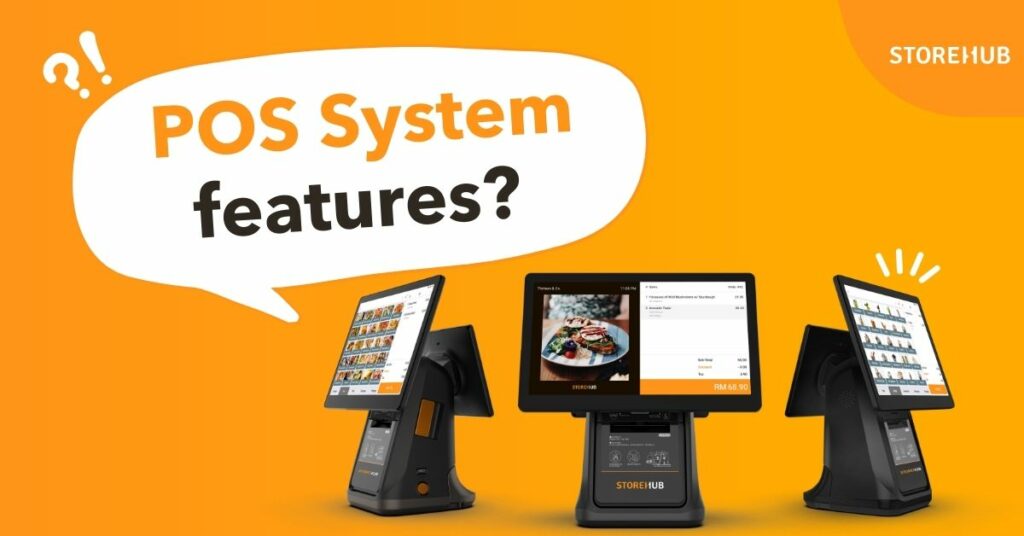 There are a bunch of POS system solutions out there, and you'll get different features depending on the POS system you buy.
Either way, each POS system feature will definitely help you manage and grow your big or small business.
Three main POS system features for any business owner include:
inventory management

employee management

CRM (customer-relationship management)
Be sure to choose a point of sale system that at least covers these 3 basic solutions. If it doesn't, move on.
Not sure what features you need in your POS system?
Then check out our list of 27 POS system features you want to look out for when choosing the right point of sale system for your retail or restaurant business!
What are the types of POS system?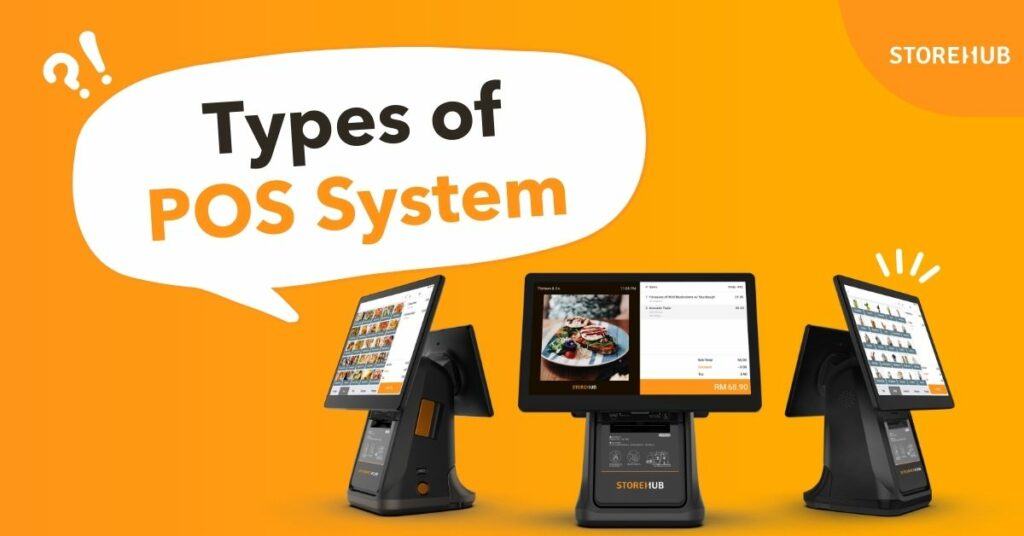 POS systems or a point of sale system come with different tools, features, and add-ons.
Some types of POS systems include:
Retail POS system – has functions to suit retail needs (e.g.: stock management, customer loyalty program)
F&B or Restaurant POS system -has functions to suit retail needs (e.g: table layout, order management, queue management, booking management)
Mobile POS system – run via a smartphone or app. Best for pop-ups, events, or shops with limited space
iPad or Tablet POS system – looks sleek and used for complex functions. Best for small businesses
Terminal POS system – small device used to process card payments. Best for high-traffic retails or full-service restaurants
Self-service POS system – used for self check-out places like petrol station, valet parking, etc.
There are also versatile POS systems like StoreHub that have features suitable for all sorts of businesses like service, retail, and F&B.
Cool! Now, how do I choose the right POS system for my business?
That's a good question.
And it's something you have to ask yourself before getting any POS system.
3 things to consider when choosing a POS system for your business:
What are your business needs – do you want to upgrade your current POS? What features are super important to you?

What's your budget

?

Is the hardware and software setup and use easy?
We hope this article has been helpful in answering your questions on what a POS system is and what it does. If you have any other questions about this, please share them below! 🙂
Power Your Business With The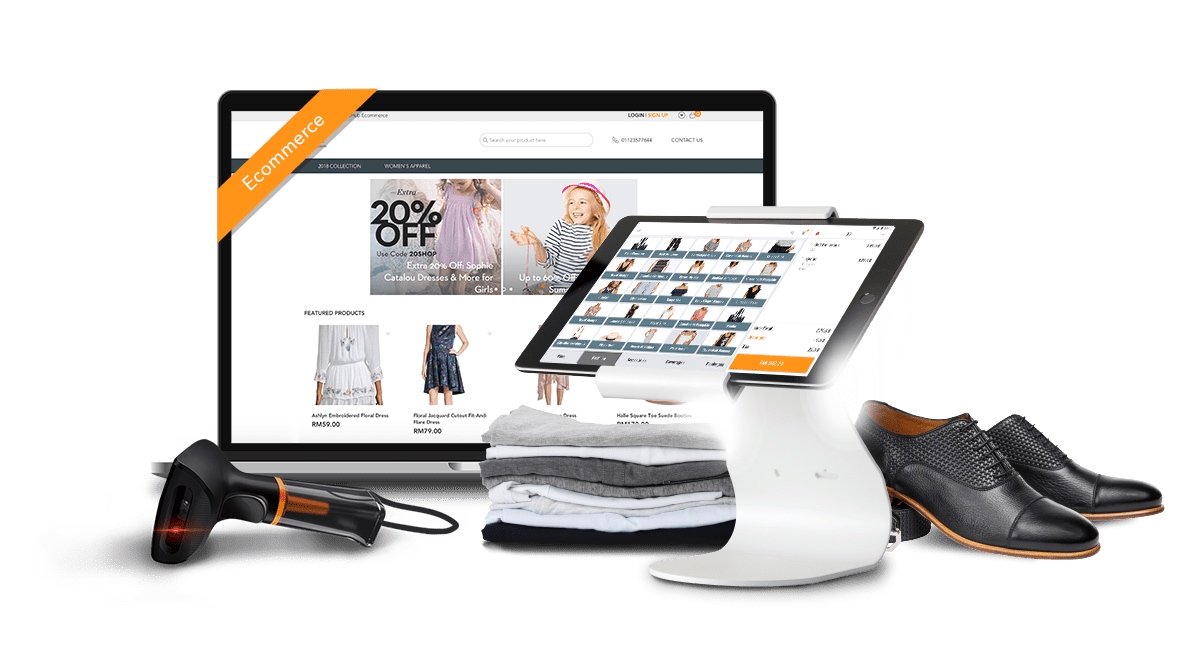 Click here to get a free StoreHub demo and consultation for your retail/restaurant business